Free Shipping On All Orders*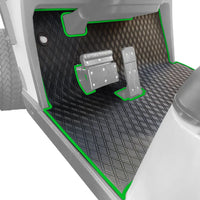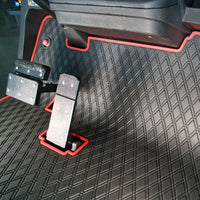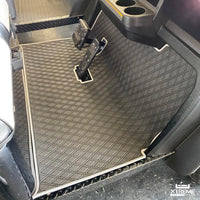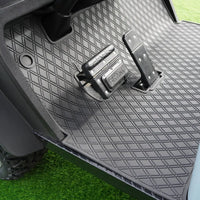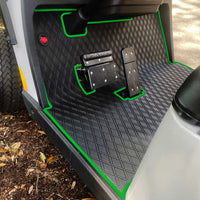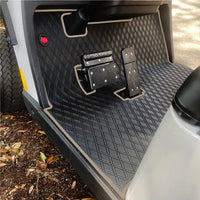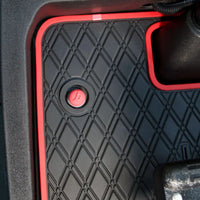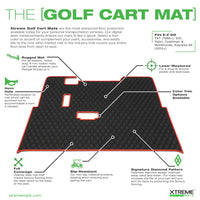 E-Z-GO Floor Mats - Fits All TXT Trims (1996+)/S2 (2020 & earlier) / Workhorse/Express S4 (2020 & earlier)/Valor (2022 & earlier)/Cushman/TXT Style Navitas Frame
Regular Price

$115.00

Sale Price

$115.00

Regular Price

$135.00

Unit Price

per



 



What To Do If You Don't Know Your Make or Model:
Lookup your EZGO model by serial number (EZGO Site): 
  
EZGO Serial Numbers do not indicate the year of production. You will need the Model/Manufacturer Number to determine the year of an EZGO. Below is a basic model number guide.

TXT, Marathon, and Medalist Models:
The manufacturer number will have 1 letter followed by 3 or 4 numbers.
2 of the grouped numbers will indicate the year of production.
E-Z-GO golf cart floor mats are designed to protect your golf cart's floor from dirt, mud, and other debris. They are made from durable materials that can withstand the elements and keep your floor looking clean. These golf cart floor mats are easy to clean and are available in a variety of colors and styles to match your golf cart's interior.
 FIT NOTES:
Fits all TXT (1996+) trim levels (Freedom, Elite, etc), EX1, Cushman Workhorse, S2, Express S4 (2020 and earlier), and some Western carts

Fits TXT Style Nativas Frame

"Elite" or "EX-1" only refers to your battery/gas engine package and "Freedom" is a trim level available on both EZGO TXT and RXV models. Please confirm your model before ordering

Does not fit 2020 Express 4x4

S4 carts made in 2021 with hexagon flooring are not compatible with this mat
L6 and S6 Express 6 seaters: Mat may fit with slight modification
Western carts were built on both EZGO TXT & RXV frames

Please confirm which model you have before ordering (see pedal diagram above)

Xtreme Mats fit the Gas and Electric models the same

This model includes a perforation that can be punched out if necessary to accommodate a horn button

FEATURES:
Full coverage overlay style mat protects factory flooring from dash down to the base of the seat

Patented design of the floor mat 

Laser-measured for a snug fit around pedals and seat base

Slip-resistant (non-slip) material for safety

Rugged 8mm thickness for durability

Rugged mat 8mm thick 

Signature diamond pattern channels away sand and water
Xtreme Mats proudly presents a comprehensive solution for your golf cart flooring. Xtreme Mats has created a FULL COVERAGE golf cart floor mat that is laser-measured to fit as if it came directly from the manufacturer. Our heavy-duty, 8-mm rubber golf cart floor mat remains securely in place even during rugged terrain navigation. Our mats produce no VOCs so you won't have to worry about it stinking up your garage either! Our patented design picks up where the other guys left off. Unlike other golf cart floor mats that offer only partial coverage, Xtreme Mats won't limit where riders can place their feet and you won't end up with a pile of dirt behind your floor mat. Xtreme Mats Golf Cart Floor Mat covers your entire OEM flooring from the bottom of the dash down to the base of the seat. No longer worry about mud, water, or dirt damaging your cart's flooring! Our mission is to extend your cart's lifespan and enhance its value by preserving the original flooring.
Xtreme Mats believes you shouldn't have to compromise function for fashion; our golf cart floor mats offer both. Xtreme Golf Cart Mats are available in all black, red trim, grey trim, blue trim, beige trim, or green trim to complement almost any aesthetic.

INSTALLATION NOTE: We have discontinued the clips that used to be used to install this mat.  All E-Z-GO TXT / S2 / Workhorse / Express S4 / Valor / Cushman / Navitas mats can now be installed without the use of clips. 
Reviews