Exploring the New E-Z-GO Express S2 and S4 2022 Golf Carts
September 17 2023 – Natalie Harvey
As the world of golf carts continues to evolve, E-Z-GO, a renowned name in the industry, has introduced its latest offerings for 2022—the E-Z-GO Express S2 and S4. These golf carts promise to deliver a unique blend of style, performance, and innovation, catering to the diverse needs of golfers and outdoor enthusiasts. In this blog, we'll take a closer look at what makes the 2022 E-Z-GO Express S2 and S4 golf carts stand out in the market.
Modern Design and Aesthetics
One of the first things that catch the eye with the E-Z-GO Express S2 and S4 2022 models is their modern and stylish design. These carts have undergone significant aesthetic improvements, featuring sleek lines, updated color options, and attention to detail that adds a touch of sophistication to your golfing experience. Whether you're cruising on the course or using your cart for other recreational purposes, you're sure to make a statement with these eye-catching vehicles.
Increased Customization
E-Z-GO understands that golfers like to personalize their golf carts to suit their preferences. The 2022 Express S2 and S4 models offer an array of customization options, allowing you to choose from various colors, trims, and accessories. Whether you prefer a classic look or want to add a bit of flair, you have the flexibility to make your golf cart uniquely yours.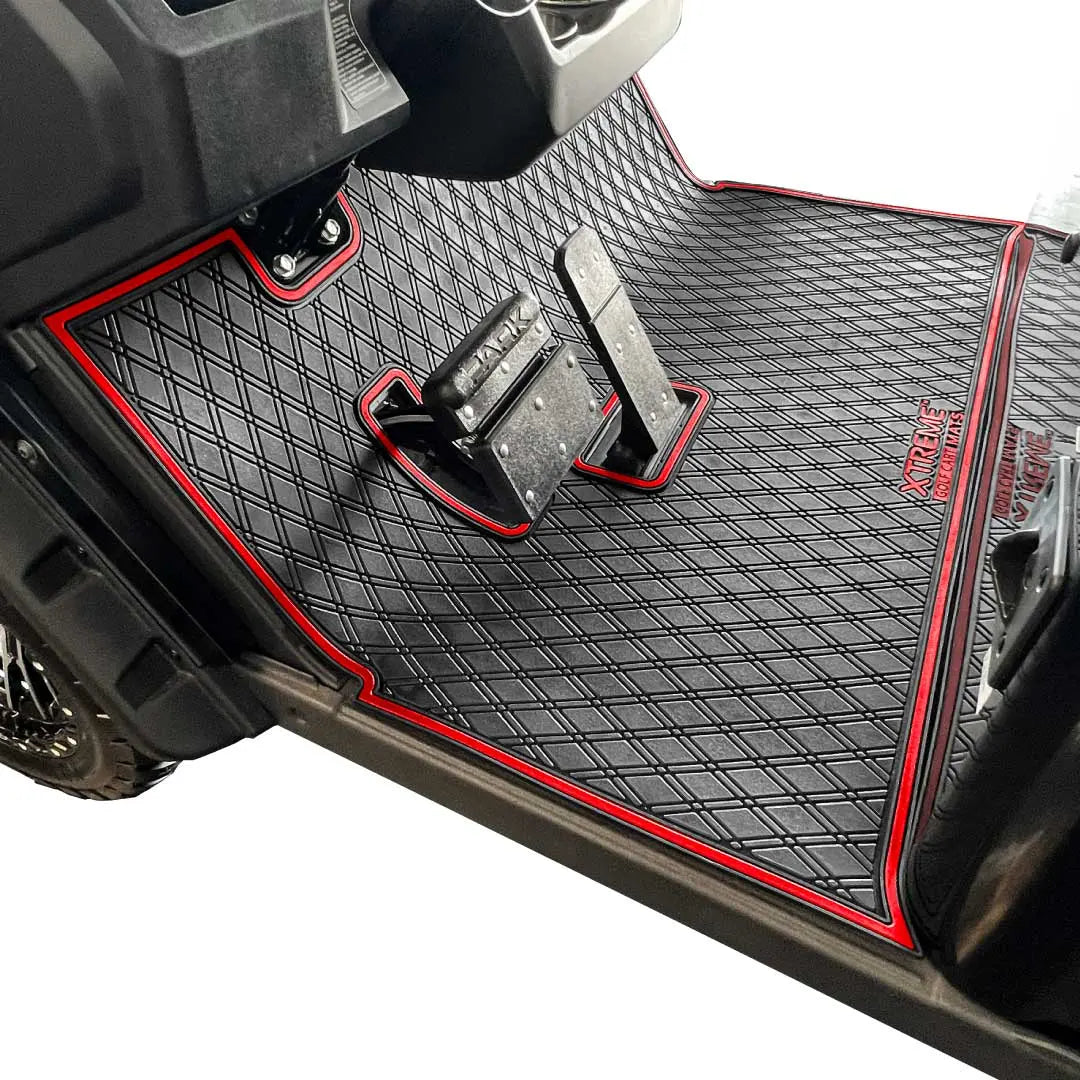 Performance and Efficiency
Performance is a key factor when evaluating golf carts, and E-Z-GO has not disappointed with the Express S2 and S4 models. These carts are powered by efficient electric drivetrains that provide ample torque and acceleration, making them suitable for various terrains. Whether you're navigating the golf course or cruising through your neighborhood, you can expect a smooth and responsive ride.
Advanced Battery Technology
E-Z-GO continues to prioritize battery technology to ensure a hassle-free and long-lasting experience for golf cart users. The 2022 Express models come equipped with advanced lithium-ion batteries, known for their lightweight design, extended lifespan, and consistent power output. With these batteries, you can enjoy longer rides on a single charge without a drop in performance.
Comfort and Convenience
Comfort is essential during your time on the golf course, and E-Z-GO has taken this aspect seriously. The Express S2 and S4 2022 golf carts feature spacious and ergonomic seating for both the driver and passengers. Additionally, these carts come with modern conveniences like touchscreen displays, Bluetooth speakers, and smartphone connectivity, allowing you to stay entertained or connected while enjoying your ride.
Safety Features and Reliability
E-Z-GO places a strong emphasis on safety and reliability. The 2022 Express models are equipped with safety features such as headlights, taillights, and turn signals, ensuring visibility during early morning or twilight rounds. These golf carts undergo rigorous testing to meet E-Z-GO's high standards for durability and reliability, reducing the need for frequent maintenance or repairs.
Conclusion: Elevating Your Golf Cart Experience with E-Z-GO Express S2 and S4 2022
In summary, the E-Z-GO Express S2 and S4 2022 golf carts offer an enticing package for golfers and outdoor enthusiasts alike. Their modern design, customization options, performance, advanced battery technology, and array of comfort features make them an attractive choice for those seeking an upgraded golf cart experience.
E-Z-GO has a long-standing reputation for producing reliable and high-quality golf carts, and their commitment to innovation shines through with these 2022 models. If you're in the market for a golf cart that combines style, performance, and convenience, the E-Z-GO Express S2 and S4 2022 golf carts are undoubtedly worth considering. Whether you're on the golf course or exploring other adventures, these carts are poised to provide a comfortable and enjoyable ride for years to come.