7 Essentials Every New Homeowner Needs Under Their Sink in 2022
May 02 2022 – Natalie Harvey

You've made the plunge, and it's time to get ready for the big move. If you're a first-time homebuyer, you might be surprised and a little overwhelmed at the amount and diversity of items you'll be needing to stock your cabinets.  
To make sure you're not taking any unplanned store runs or causing any irreversible damage, we've put together this list of helpful and neat things to buy for your new house. Specifically, items that can be stored under your sink. These essential household items will help you enjoy every minute of your new place.
#1: Multi-Purpose Scrub Sponges
Whether you're doing the dishes, cleaning your countertop, or scrubbing your tub, a sponge is a necessary item in any home. We recommend a set of good heavy duty, multi-purpose sponges. You've already got a regular sponge, washing cloth, drying cloth, and maybe even a steel wool or scouring pad cluttering your kitchen. Why put up with the mess? This sponge eliminates 3 of those clutter-causing items, with the scouring side making any pot an easy clean, and the microfiber side cleaning dishes and glasses with ease.  Not only will washing stuck food from your pots and pans be a breeze, but you can also use them for your floors, bathrooms, glassware, and stovetops. Also, if you take pride in your cookware, we recommend this non-scratch sponge to protect your dishes.
The recent pandemic showed us all just how important disinfecting was. To fight the spread of flu, colds and other viruses or bacteria, a quality all-purpose cleaner is what you need for your home. But, who has time to wipe down and disinfect every surface in their home everyday? Get yourself an all-purpose, 24 hour disinfectant that keeps your surfaces clean and sanitized throughout the day, even after being touched multiple times. An EPA registered product that not only sanitizes and disinfects, but also deodorizes, and prevents mold and mildew buildup.  This cleaner can be used in bathrooms, kitchens, or anywhere bacteria can form.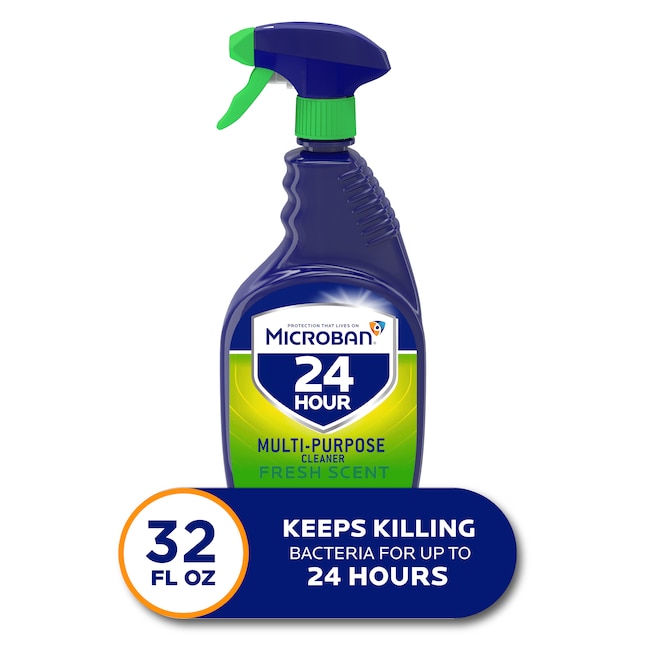 #3: Septic Treatment
One thing you want to make sure is always running smoothly is your toilet. Septic systems can get backed up, cause foul odors and become an expensive nightmare for homeowners. But, instead of pouring harsh chemicals and toxic perfumes down your drains, prevent those odors before they start and keep your septic system flowing properly with water dissolvable, live bacteria septic treatment packets. They prevent sewage backups with all natural bacteria cultures that digest solid waste and convert it to liquid. They're safe for all home plumbing lines, any black water system or cesspool, and both aerobic and anaerobic septic systems.
If your household goes through more than two or three gallons of drinking water each day, an under-sink water filter may be a good investment for you. Under-sink systems provide filtered drinking water on demand, with no waiting around for the filtration process to run its course. Under-sink filters provide an adequate amount of water for cooking without the need to refill a pitcher filter. The unit we recommend makes use of just a single filter that does the work of two cartridges in one. It has two filtration stages for drinking water. The first makes use of a .5-micron sediment filtration media to get rid of rust, silt, and sand; the second uses .5-micron carbon block filtration media to get rid of chlorine, VOCs, heavy metals, and more.
#5: Cleaning Paste
There's probably a lot going on under your sink now. Save some space and money by purchasing an all in one, "miracle" cleaning product. This cleaning paste is for use anywhere in your bathroom, your tile and laminate floors, kitchen stoves and ovens and even outdoor concrete floors and windows. The formula is non-toxic and leaves no scratches or streaks. Use it on your dishes and silverware, it lasts longer than any detergent and works instantly!
Leaks, spills and scratches are all too common under the kitchen sink or bathroom vanity.  Protect your cabinets and flooring with an under sink cabinet mat. Even a small plumbing or product  leak can damage your cabinet floor to the point of needing to be replaced or a dangerous chemical spill could cause significant problems in your home. Slow leaks that go unnoticed over a long period of time can result in mold and mildew, which require expensive mold remediation or even gutting your entire kitchen. The Xtreme Mat is the original under sink cabinet mat manufactured for the depth of both kitchen and bathroom vanity cabinets. Specifically designed to fit many different cabinet manufacturer's base cabinets with or without a center support. They can hold up to 3.3 gallons of liquid in the event of a leak or product spill, making them the leader in the industry.
#7: Water sensor
A water-leak sensor can lessen the impact of plumbing problems by alerting you the moment they're detected. Place them near water heaters, laundry areas, under sinks, next to toilets, and near any suspected leak locations. Water sensors can be low-cost, loud and effective for helping to mitigate damage and avoid the associated liabilities and legal exposure to landlords and management companies caused by water leaks.